Is Your Long List of Projects Keeping You Up at Night?
If you're like most facility professionals, the parking lot is just one item on a long list of projects demanding your attention.
Let FlexPost help you check parking lot maintenance off your list!
Core-drilled bollards have been used in parking lots for many years. However, they are labor-intensive to install and repair, often requiring the mixing of concrete and the use of heavy equipment.
Also, because they do not flex, they are not the ideal solution for parking space signage. Even a minor collision can cause damage to both the customer's vehicle, and the parking lot surface, upon impact.
FlexPost offers a flexible bollard with signpost system that not only saves money by eliminating damage, but also makes installation easy. In fact, most of our products can be installed within 30 minutes, using basic tools.
Learn More:
Case Study: "An Evaluation of Flexible Bollard/Signposts for Use in Major Retail Organizations"
Blog Posting: "Why Use the FlexPost XL-B52/8 Signpost vs. Core-Drilled Bollard Signpost?"
Just a Few FlexPost Installations...
Albertson's
Aldi
Amazon
Cafe Zupas
Chick-fil-A
Chipotle Mexican Grill
Compass Health Center
Costco
Denver Int'l Airport
Domino's Pizza
Family Dollar
FedEx Office
Hudson's Bay (Canada)
Kroger
McDonald's
Metro Ontario (Canada)
O'Hare Airport
Publix
Raising Cane's Chicken Fingers
Romano's Macaroni Grill
Spectrum Health
Taco Bell
Target
Texas Roadhouse
UConn
Walmart
Wegmans
Whataburger
Impact Resistant Solutions for Bollards & Sign Posts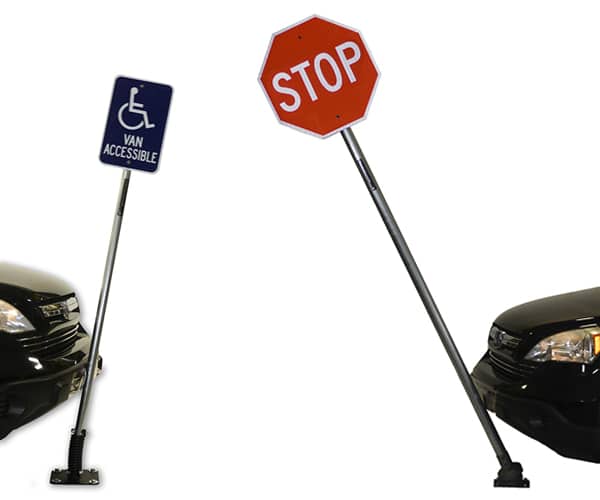 Flexible Sign Posts​
Standard and XL Available
Perfect Break-Fix Solution – ADA Compliant
Installs in 30 Minutes or Less; No Special Tools Required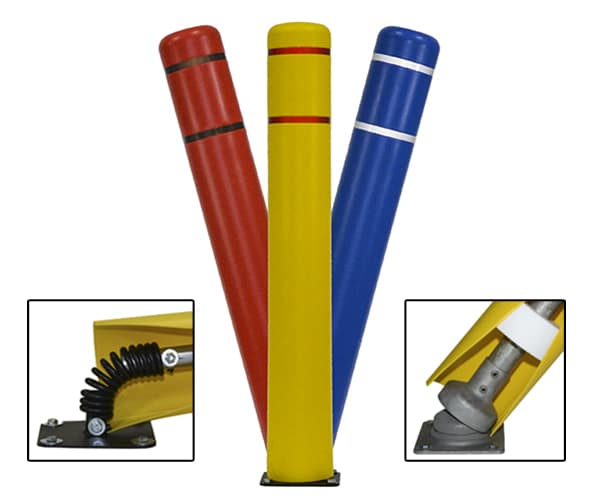 Flexible Bollards
Standard and XL Available
Deter Vehicle Impact with a Rigid Bollard Appearance
Multiple Bollard and Tape Colors – Custom Colors/Decals Available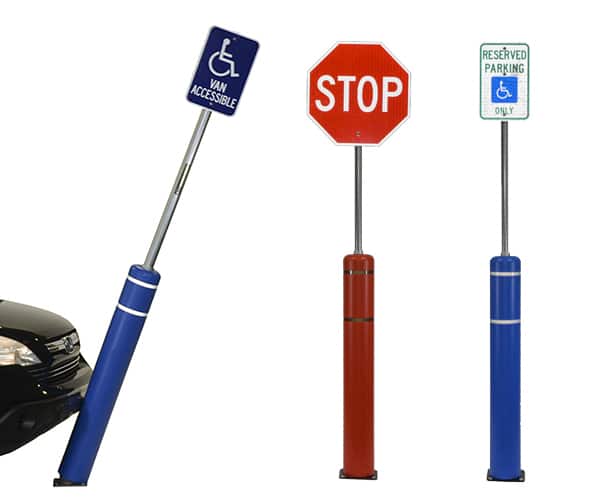 Bollard & Sign Post Combinations​
Holds Regular Sized (Standard) or Large Regulatory Signs (XL)
Deter Vehicle Impact with a Rigid Bollard Appearance
Custom Bollard Colors/Decals Available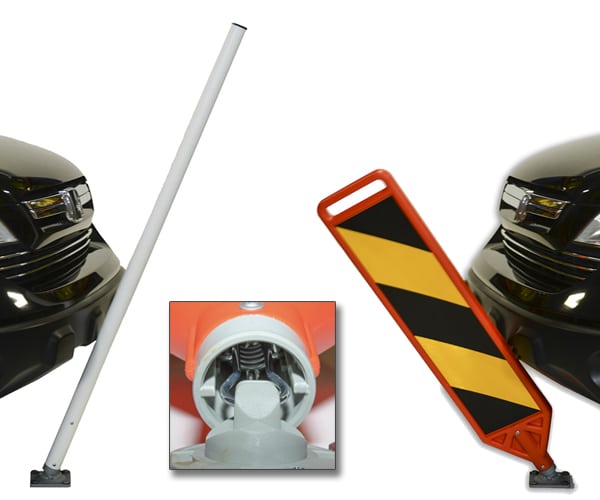 Parking Lot
Safety​
Quick-Deploy, Simple, Cost-Effective Solutions
Turn-and-Lock into Optional Portable Base
Custom Decals Available; Standard Safety Designs In-Stock