FlexPost® always welcomes feedback from our customers on ideas for products and applications. We are pleased to introduce some new products in our SM line, as well as some frequently requested heavy-duty anchoring options for our XL signpost and bollard products. Each of these new products/options are available to purchase through our online store.
Heavy-Duty Asphalt Anchoring Kit
Heavy-duty asphalt anchoring kit for FlexPost-XL™ and FlexBollard-XL™ (with and without signpost).
Zinc coated heavy-duty asphalt anchors. Pull tested to resist 1,500 lbs. of pull in asphalt.
Bag of expanding concrete mix included.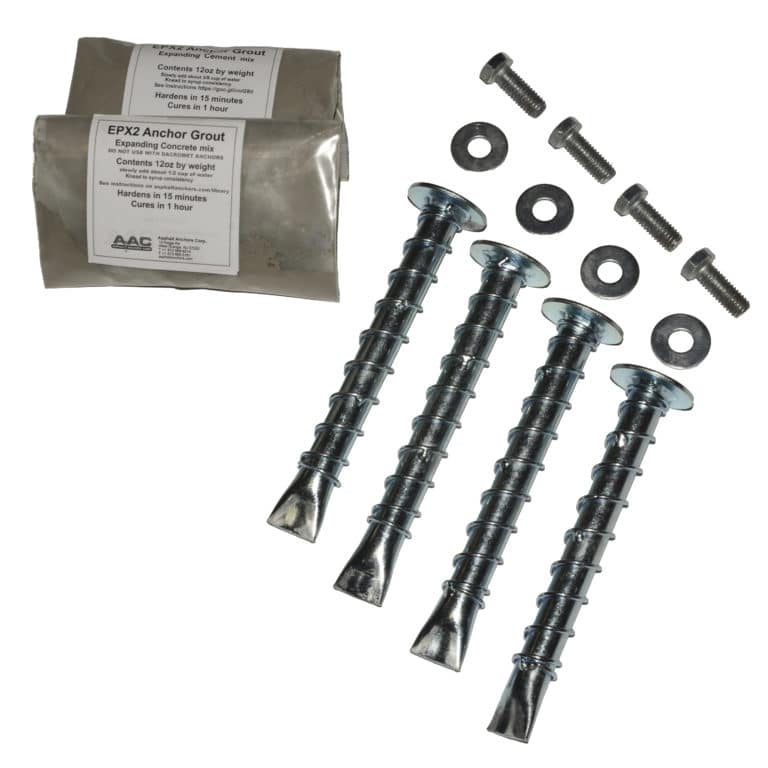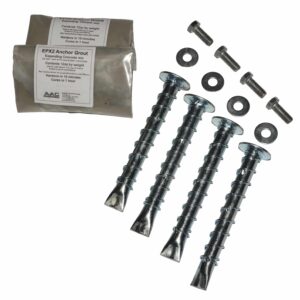 XL Natural Ground Spike
Rugged 25″ black powder coated steel.
For use with all FlexPost-XL products.
Hardware included for connecting to base.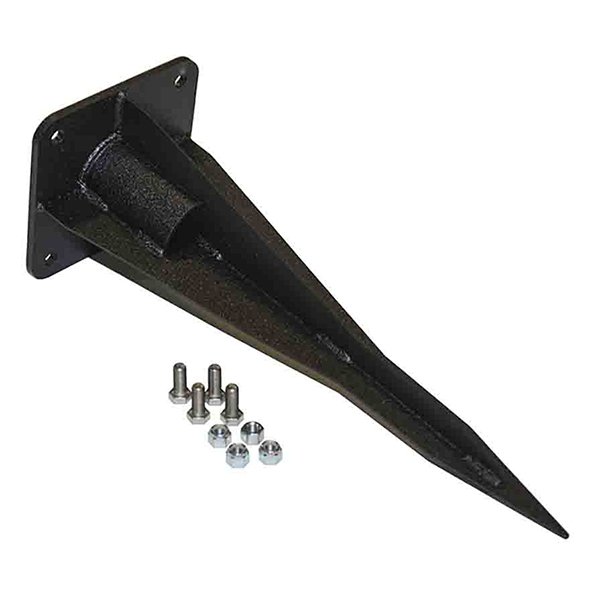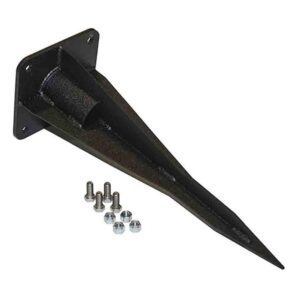 XL Signpost and Bollards Height Chart
This handy chart shows XL signpost heights with a 12 x 18″ standard-sized sign and 52″ bollard.
Includes finished heights for our 6′, 8′, and 9′ XL posts. (FlexPost-XL and FlexBollard-XL with Signpost).
Feel free to share with customers or facilities staff when making signpost height decisions.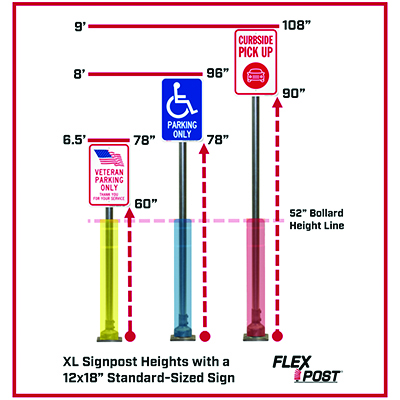 FlexPost-SM™ – New Products
Our FlexPost-SM™ signpost products are designed with parking lot safety in mind. This product line focuses on portability with the capability of ultra-quick deployment, taking only minutes to install – with no special tools required. The FlexPost-SM™ product line is very versatile: perfect for wayfinding or protecting areas with high pedestrian walking traffic, as well as designating temporary parking areas for grocery, restaurant or other types of curbside or online pickup.
MUTCD-Rated Channelizer Post
Designed and built to meet MUTCD standards and easily passes the standard NTPEP test protocol.
Ideal for use in cities, parking structures and other areas where roadway safety hazards exist.
Anchoring options for asphalt, concrete, ground or adhesive (butyl pad), or 18 lb. portable rubber base.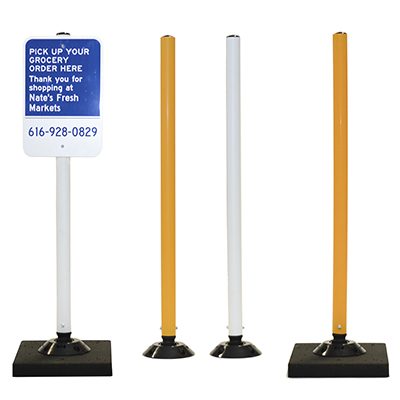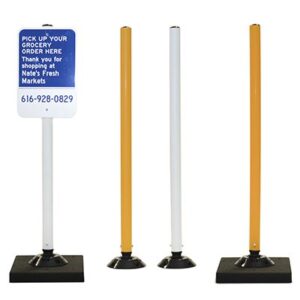 FlexRail™
Our FlexRail™ offers a solution for designating walkways or other areas with pedestrian traffic.
Includes a steel post and your choice of anchoring hardware.
Shock-absorbing torsion spring offering 360° flexibility – returns to a fully upright position after impact.
Cap with a set-screw is included for attaching a chain link. (Chain not included).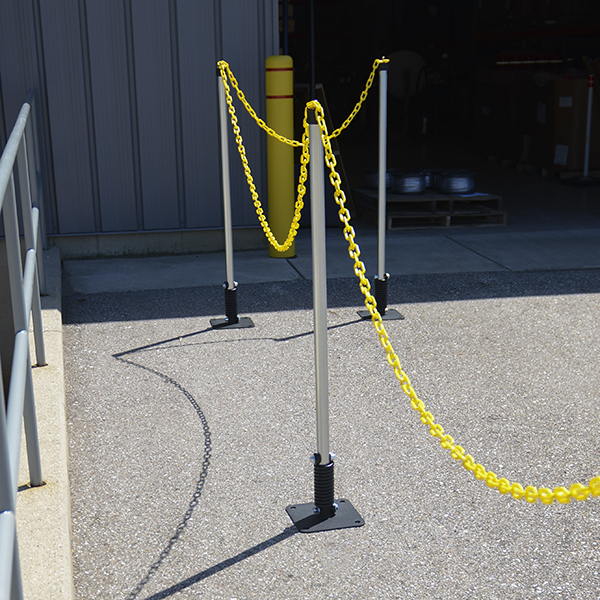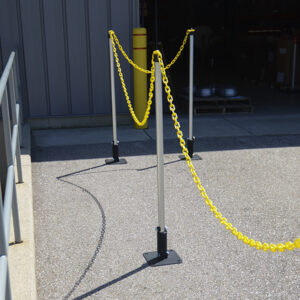 Contact us today to discuss your specific application, or provide suggestions for new products or product improvements.