With over 25 million faculty, staff, and students coming and going across college and university campuses in the United States, it is crucial for these organizations to have proper parking signage displayed.
In recent years, the University of Connecticut (UConn) has battled with damaged and broken signposts across their campuses. The bent signposts were at risk of being out of compliance with the American with Disabilities Act (ADA). The broken signage and bollards also diminished the aesthetics and style of the campus.
Standard protocol for replacing out of compliant or damaged posts includes individually removing and repairing each signpost as they became out of ADA compliance. However, this procedure is extremely costly in both material and labor costs.
UConn is now using FlexPost® products for both new signpost installations and retrofits of old damaged posts. The university has been pleased with the durability, aesthetics, and ease of install.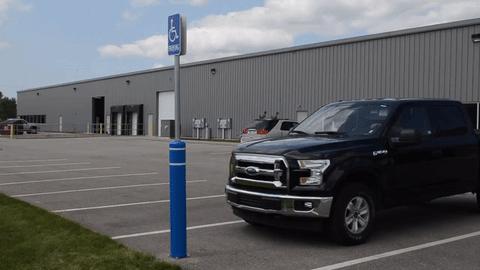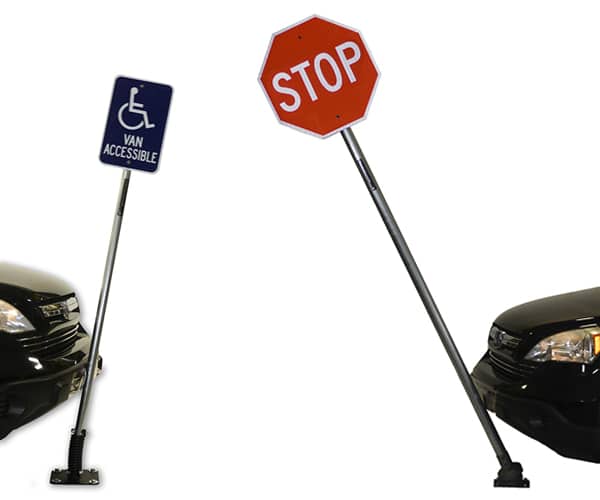 Flexible Sign Posts​
Standard and XL Available
Perfect Break-Fix Solution – ADA Compliant
Installs in 30 Minutes or Less; No Special Tools Required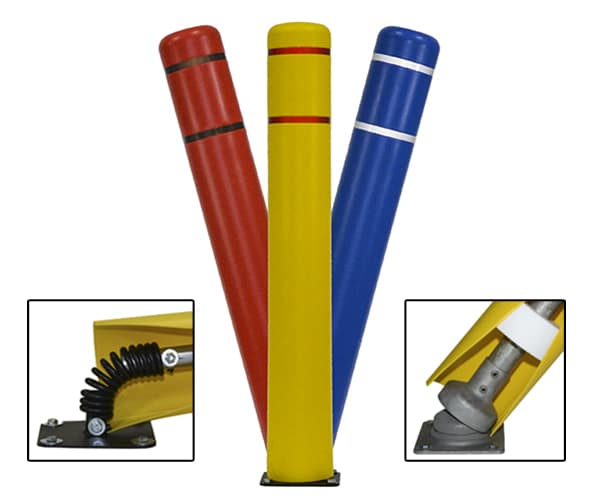 Flexible Bollards
Standard and XL Available
Deter Vehicle Impact with a Rigid Bollard Appearance
Multiple Bollard and Tape Colors – Custom Colors/Decals Available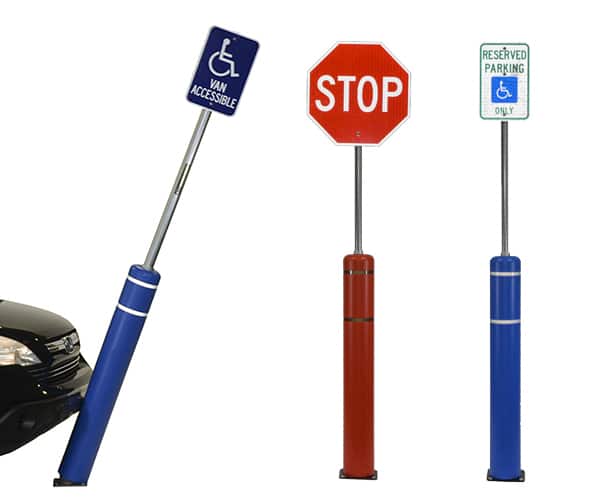 Bollard & Sign Post Combinations​
Holds Regular Sized (Standard) or Large Regulatory Signs (XL)
Deter Vehicle Impact with a Rigid Bollard Appearance
Custom Bollard Colors/Decals Available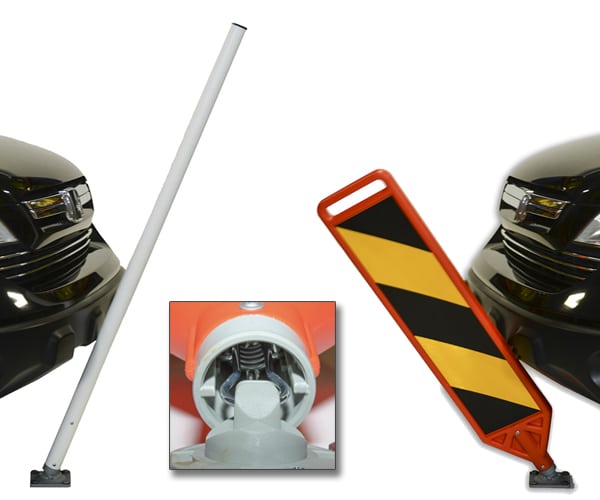 Parking Lot
Safety​
Quick-Deploy, Simple, Cost-Effective Solutions
Turn-and-Lock into Optional Portable Base
Custom Decals Available; Standard Safety Designs In-Stock
Take it from just a few of these FlexPost customers…
University of Michigan – Ann Arbor, MI
Louisiana State University – Baton Rouge, LA
University of Texas – Austin, TX
University of Tennessee – Knoxville, TN
University of Denver – Denver, CO
University of Nebraska – Lincoln, NE
University of Wisconsin – Madison, WI
Washington State University – Pullman, WA
University of Central Florida – Orlando, FL
Bowling Green State University – Bowling Green, OH
Southern Illinois University – Carbondale, IL
University of Minnesota – Minneapolis, MN
Boise State University – Boise, ID
Clemson University – Clemson, SC
Northwestern University – Evanston, IL
University of Delaware – Newark, DE
University of Florida – Gainesville, FL
Johns Hopkins University – Baltimore, MD
Southern Union State Community College – Wadley, AL
South Puget Sound Community College – Olympia, WA
Stevenson University – Owings Mills, MD
San Jose State University – San Jose, CA
Renton Technical College – Renton, WA
Ivy Tech Community College – Columbus, IN
Marin Community College – Kentfield, CA
Duquesne University – Pittsburg, PA
University of Idaho – Moscow, ID
Des Moines Area Community College – Ankeny, IA
Palm Beach State College – Lake Worth, FL
Webster University – St. Louis, MO
Olivet Nazarene University – Boubonnais, IL
Syracuse University – Syracuse, NY
University of Connecticut – Storrs, CT
University of Illinois at Chicago – Chicago, IL
Tulane University – New Orleans, LA
Mercy College of Health Services – Des Moines, IA
Kansas State University – Manhattan, KS
If a post gets damaged, any of the pieces to the FlexPost system are easily replaceable and interchangeable. Stop wasting time and money and put a stop to the old headaches of yesterday's parking lots–get the FlexPost Universal Solution!