FlexPost® is here to help you manage traffic and keep people safe as you prepare for curbside pickup, drive-thru lane delineation, ADA parking, and other reserved parking spaces. We manufacture parking lot flexible signposts and bollard systems that save restaurant owners thousands of dollars annually in parking lot repair and maintenance costs.
Our products meet ADA height regulations and withstand vehicle impacts by remaining flexible and durable during repeated hits, while minimizing damage to parking lots and vehicles. We also offer custom branding options to include your restaurant's logo and match your color scheme, and we are capable of supporting large nationwide installation programs.
Read, "The Importance of Curbside Pickup and Drive-Thru Lane Delineation for Restaurants" on our Blog
Read, "Curbside Pickup Signage: Before and After" on our Blog
Just a Few FlexPost Restaurant Installations...
Cafe Zupas


Chick-fil-A


Chipotle Mexican Grill


Domino's Pizza


McDonald's


Raising Cane's Chicken Fingers


Romano's Macaroni Grill


Texas Roadhouse
Visualize how FlexPost Inc. can improve your customers' first experience with your restaurant by test-driving our product configurator. Once you've configured and submitted your design on our website, we will contact you prior to shipping your free trial FlexPost. 
Impact Resistant Solutions for Bollards & Sign Posts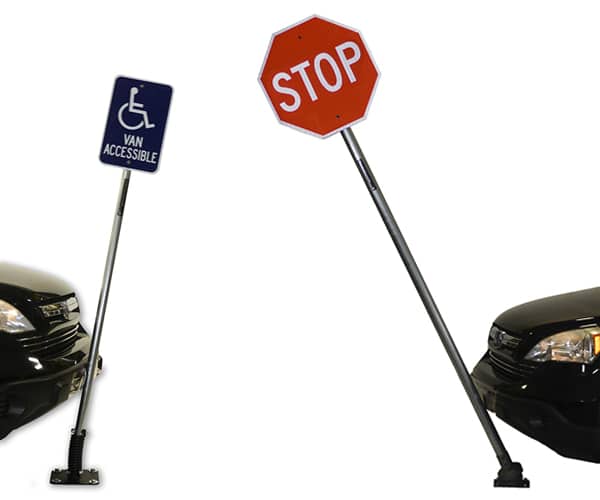 Flexible Sign Posts​
Standard and XL Available
Perfect Break-Fix Solution – ADA Compliant
Installs in 30 Minutes or Less; No Special Tools Required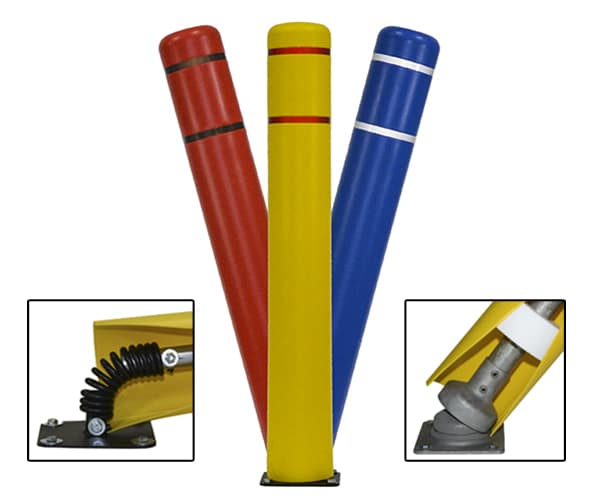 Flexible Bollards
Standard and XL Available
Deter Vehicle Impact with a Rigid Bollard Appearance
Multiple Bollard and Tape Colors – Custom Colors/Decals Available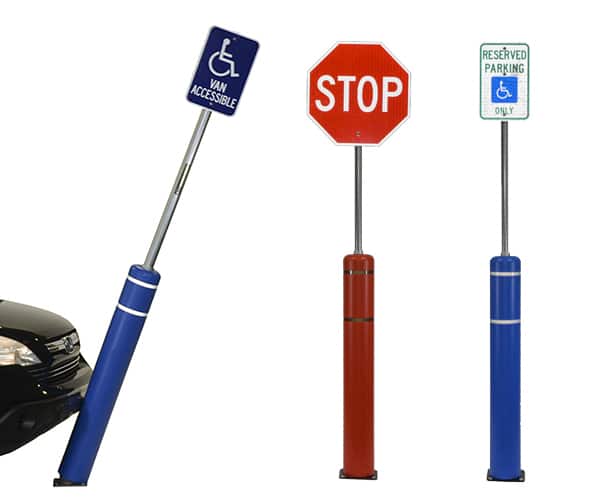 Bollard & Sign Post Combinations​
Holds Regular Sized (Standard) or Large Regulatory Signs (XL)
Deter Vehicle Impact with a Rigid Bollard Appearance
Custom Bollard Colors/Decals Available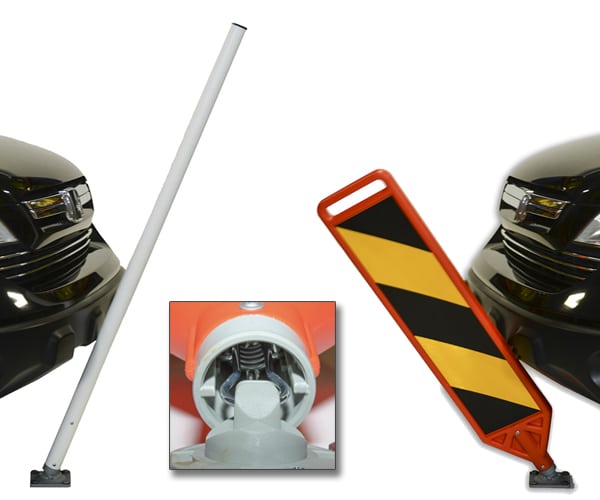 Parking Lot
Safety​
Quick-Deploy, Simple, Cost-Effective Solutions
Turn-and-Lock into Optional Portable Base
Custom Decals Available; Standard Safety Designs In-Stock