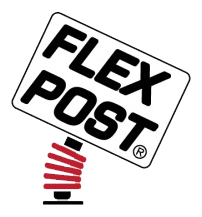 The Best Signpost. Guaranteed. What Makes Flexpost Products Different?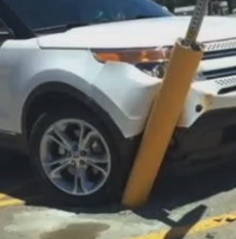 Traditional
Installation requires heavy equipment, concrete and several hours of labor
Lot Reconfiguration requires heavy equipment to remove
Must replace entire unit when damaged
Difficult to handle and install.
Weight around 160 lbs per 8" section
Lack of flexibility damages car and lot upon impact
Average cost is $1,500 including product and installation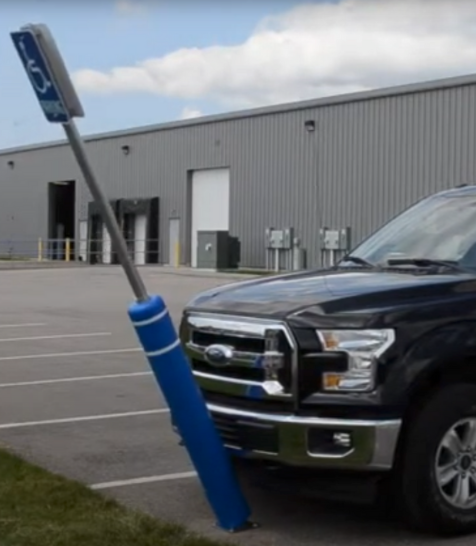 FlexPost
Installation is 30 minutes or less, no concrete or heavy equipment needed
Remove 4 bolts, fill in the holes
Modular design allows parts to be replaced instead of replacing entire unit
Lightweight and durable, weighing only 41 lbs
Flexes upon impact, returns upright with little to no damage.
Cost is around $550 per product, plus installation
Your Brand. Your Parking Lot.
Your Message.
Let's Talk — Schedule a Consultation
Interested in our products, let us know what you need and we'll get back to you quickly. We're here to help you find the right FlexPost for your needs. Contact us today. Find Out More.
Flexible Sign Posts​
Great for Parking Lots!
Parking Lot Safety​​
Safety in mind
FlexPost for Mailbox™
360° flexibility
Let's Talk — Schedule a Consultation
What Customers Say About Us!
The Boeing Company It has been brought to our attention at the corporate offices in Chicago that we have installed 12 of your Flexpost units at our Chorpus Christi, TX location just prior to Hurricane Ike in 2008. The hurricane had 115 MPH sustained winds in this area and the Flexpost product was standing tall with absolutely no damage, although we did lose the signs that were mounted to your posts. We are confident in the ability of the Flexpost product.
Denver International Airport Here at the Denver International Airport, we have installed Flexpost products in various locations through out our parking garages. This flexible sign post design has worked so well that we have ordered additional units and will continue to do so as needed. We are so confident that the FlexPost units will pay for themselves over and over again that we consider this an investment in our facilities, not an expense.
Our new FlexPost is going to last a very long time. It's made with quality materials. very happy with it. I've installed two other FlexPost signposts in the past and was very pleased with them. Ordering another one for what I needed was a no brainer. You have done a great job helping me with my issue. Loved your quick response and turnaround. I would most certainly recommend your product to other facilities managers.
FlexPost has written an article for RFMA's Facilitator magazine. Click the image below to read the full published article.
Read More »