A recent research study conducted by Bell and Howell and Intel, in partnership with Progressive Grocer, explores customer expectations and experiences with buying online for pick up in-store (BOPIS) and curbside pickup for grocery store purchases.

The Covid-19 pandemic and concern about the virus has led to a dramatic increase in online shopping and curbside pickup. Grocery shopping, which is a necessity and part of daily life, has been particularly affected. According to the study, while in-store shopping has decreased from 60% to 43% during this pandemic, curbside pickup has grown from 12% to 21%.

Shopping Behaviors: Pre-Pandemic vs. Month Prior to Study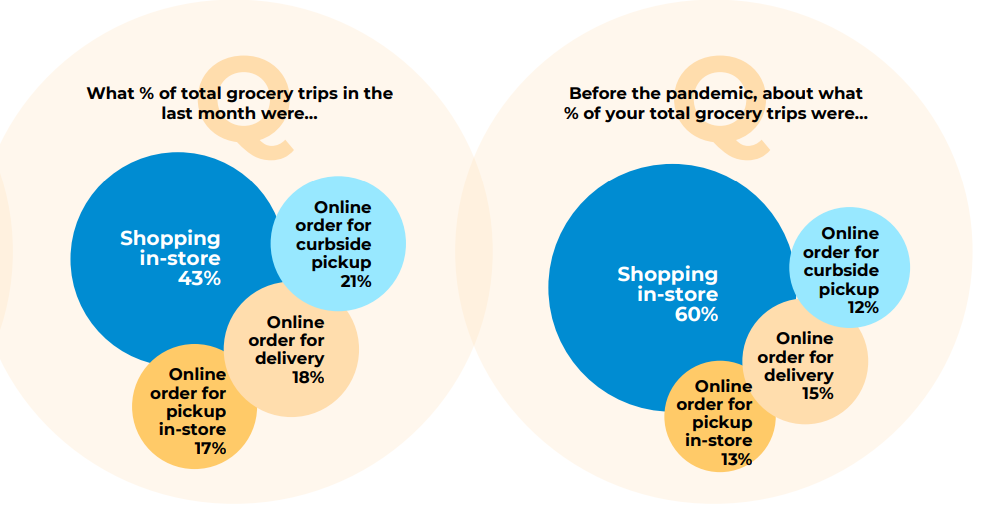 Focus on Design to Ensure a Good Customer Experience
One of the conclusions of the study recommends focusing on design. This involves making sure signage is good, apps and websites are clear and easy to use, and that there is consistency across information sources. This will help meet the needs across customer groups with different preferences. For example, when picking up at the curbside, GenZ and Millennials relied on app/web instructions, while GenX and Boomers relied more on signs.
Signs are important and must be clear, especially if the pickup location isn't obvious. From time to time, retailers may change their process. The report emphasizes the importance of communicating loudly and through all channels to avoid customer frustration, as half of the customers surveyed rely on previous experience. These repeat customers are more likely to continue to return, so it's in a grocery retailer's best interest to keep them happy.

A couple of questions came to the top regarding BOPIS and curbside pickup that are particularly relevant from a store design and parking lot signage standpoint:
How important were the following when arriving at the grocery store to pick up a curbside order?
86%: Signs outside directing customers to the area
85%: Curbside pickup location is visible when driving into the parking lot
84%: Instructions are provided on the website / app when the order is placed
60%: An employee outside directing customers to the location
When you arrived at the store how did you find the curbside pickup window?
50%: I knew from previous experience
46%: There were signs directing me
44%: I could see it when I drove into the parking lot
33%: I had instructions from the website/app when I placed the order
15%: An employee was outside directing customers to the location
7%: I had to track down an employee and ask for directions
In addition to these findings regarding the importance of signage in directing customers to curbside pickup areas, a couple of curbside pickup do's and don'ts also emerged. These best practices include the following:

Do:
Have special pickup parking spots with order brought to customer's car. (Builds satisfaction and repeat usage). Found to be particularly preferable by the Baby Boomer cohort.

Do not:
Ask shoppers to get out of their car to get their order.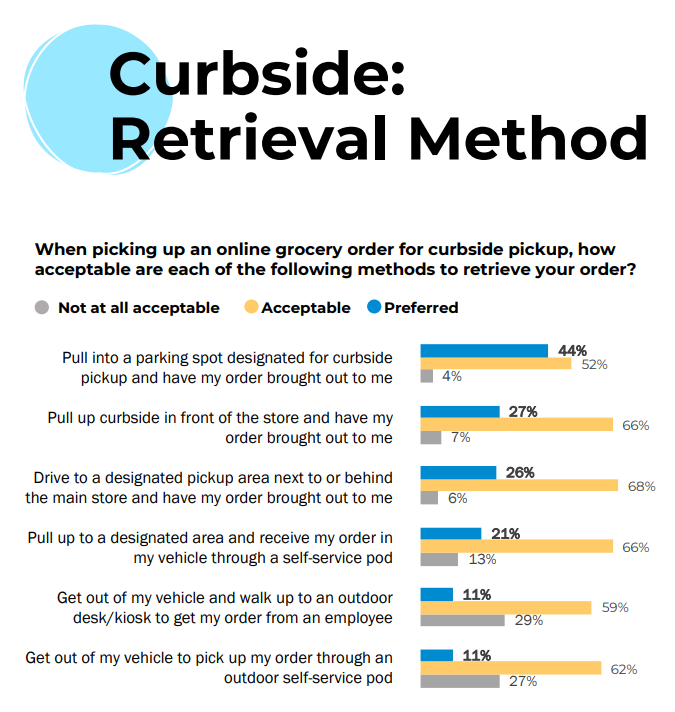 Download the full Bell & Howell / Intel research report via the Progressive Grocer website by clicking here.

FlexPost® offers heavy-duty flexible signposts and bollards that are designed to withstand the rigors of a busy retail grocery parking lot.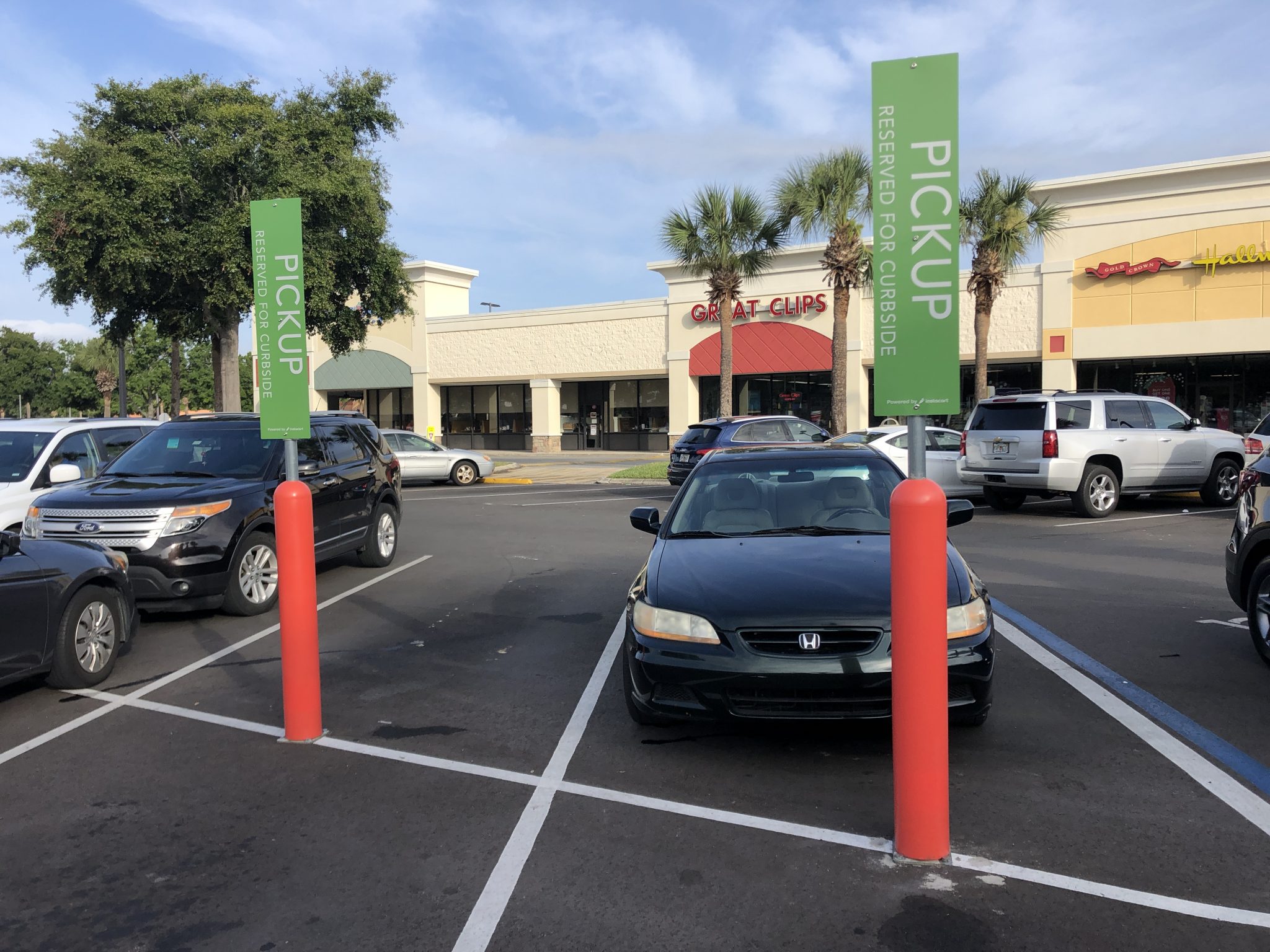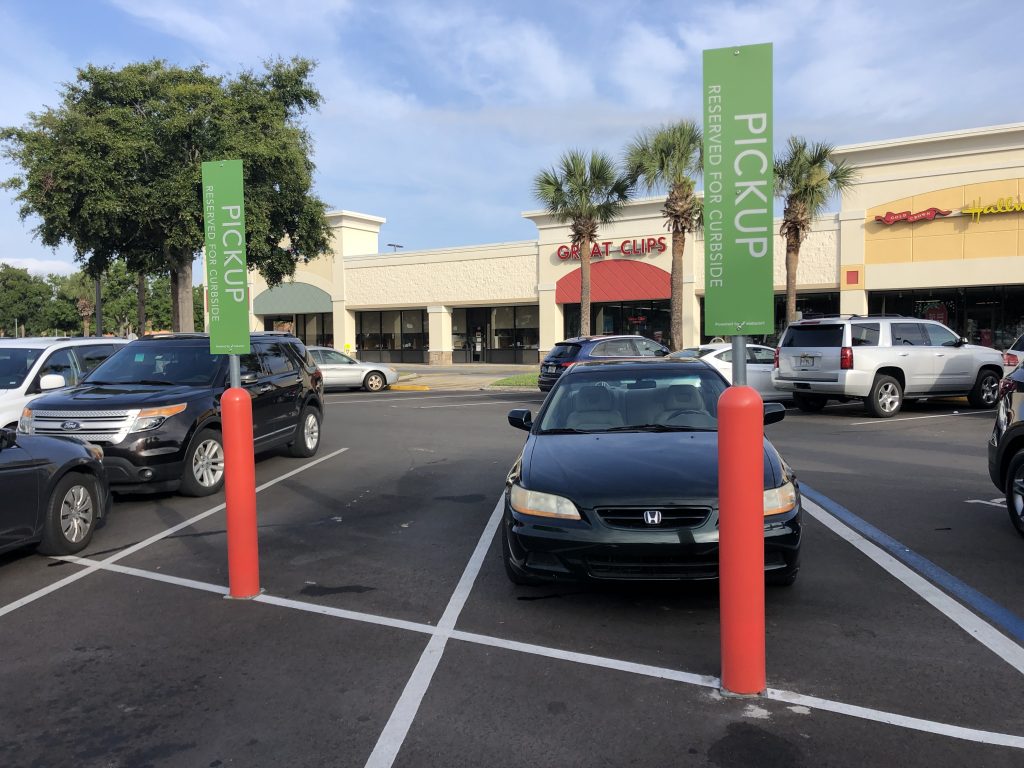 Learn more by visiting our Grocery Retail industry web page, or contact us today to discuss your curbside pickup signage project.