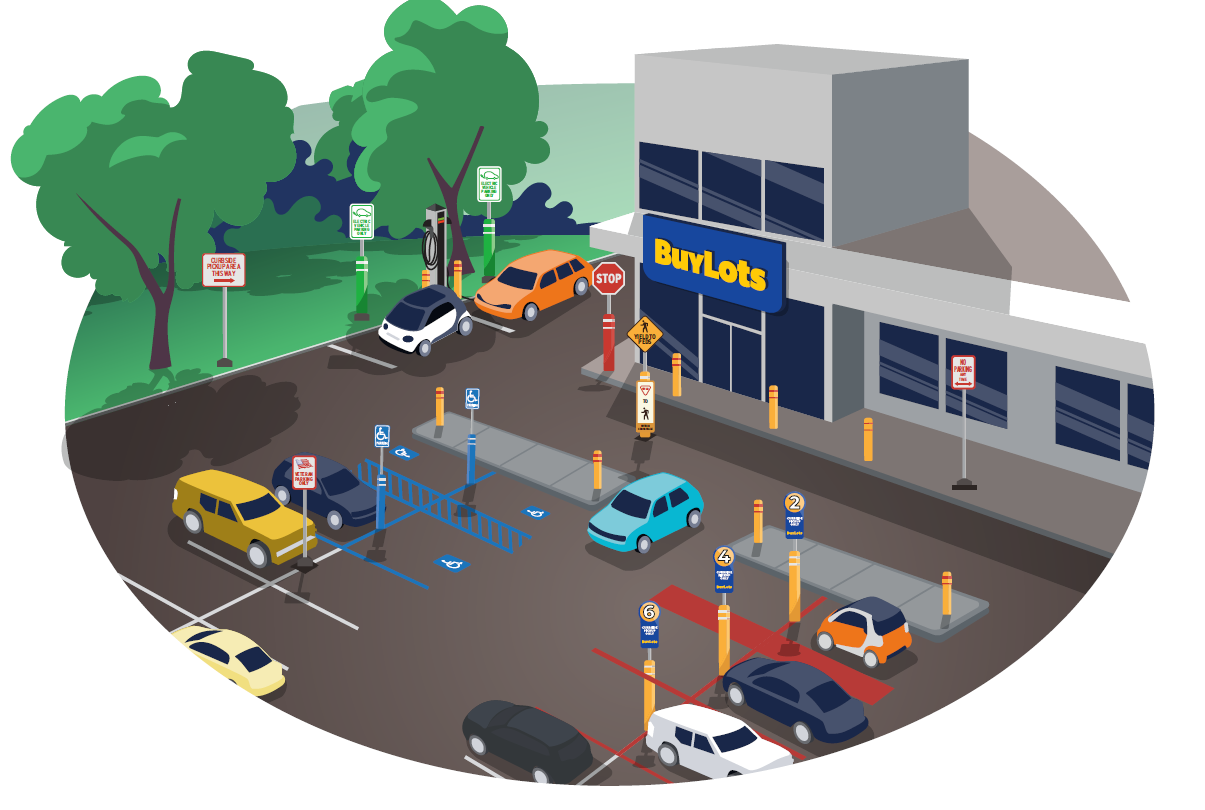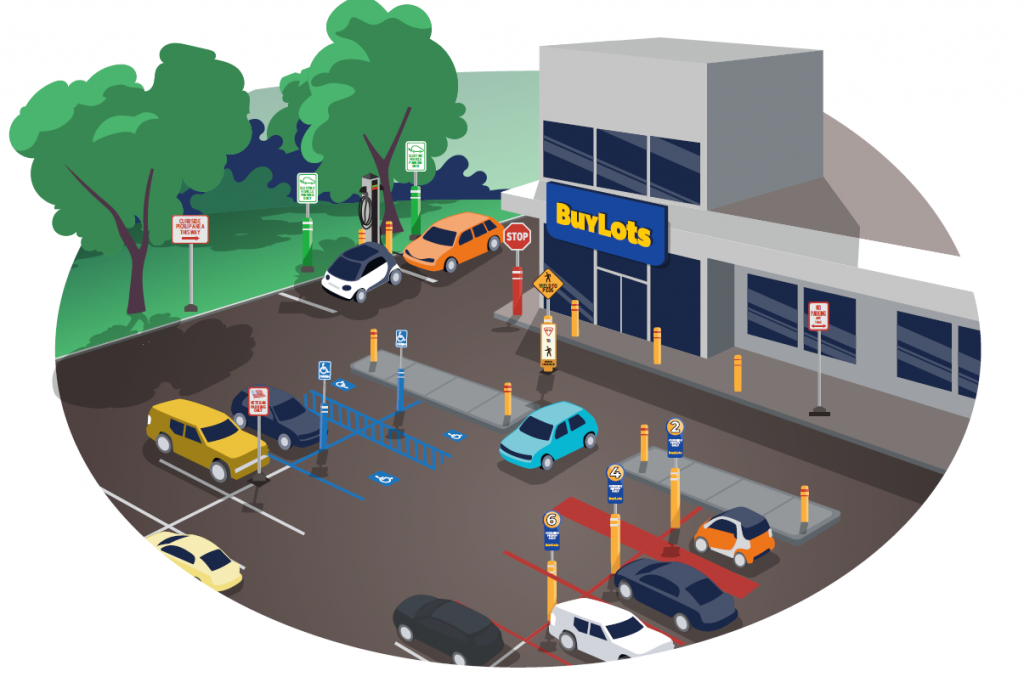 With an average of 23,000 patrons walking through the door of a large supercenter per day, it is not hard to imagine the peril, potential accidents, property damage, and damage to customer vehicles. While the convergence of traffic proximal to the front door of major retail organizations is certainly good for business, the number of car/signpost collisions has skyrocketed by nearly 375%.1
FlexPost® is here to help you manage traffic and keep people safe as you prepare for curbside pickup, ADA parking, and other reserved parking spaces. We manufacture parking lot flexible signposts and bollard systems that save real estate and facilities management professionals thousands of dollars annually in parking lot repair and maintenance costs, while improving the customer experience.
Our products meet ADA height regulations and withstand vehicle impacts by remaining flexible and durable over repeated hits, while minimizing damage to parking lots and vehicles. We also offer custom branding options to include logos and match color schemes.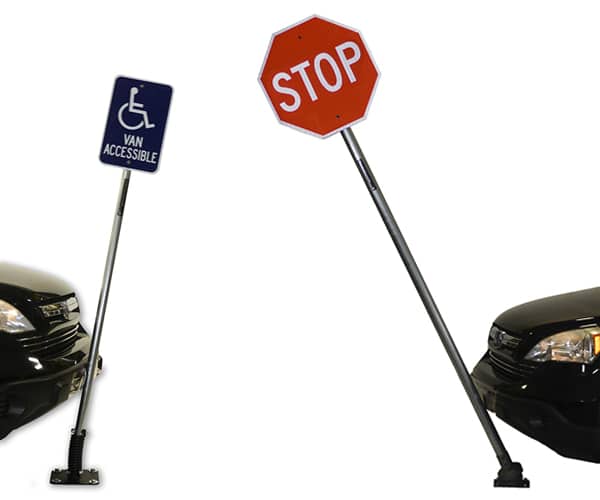 Flexible Sign Posts​
Standard and XL Available
Perfect Break-Fix Solution – ADA Compliant
Installs in 30 Minutes or Less; No Special Tools Required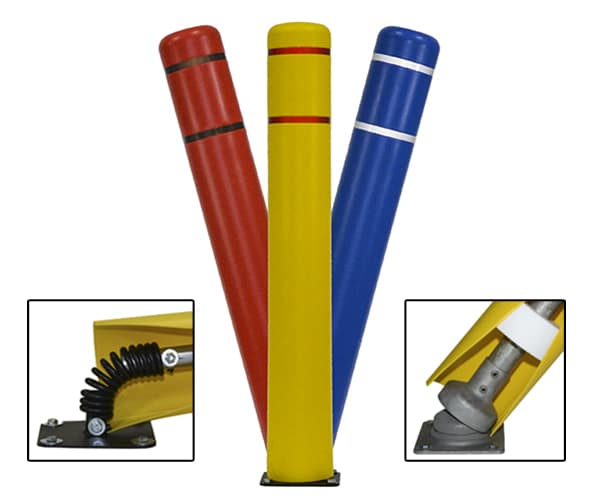 Flexible Bollards
Standard and XL Available
Deter Vehicle Impact with a Rigid Bollard Appearance
Multiple Bollard and Tape Colors – Custom Colors/Decals Available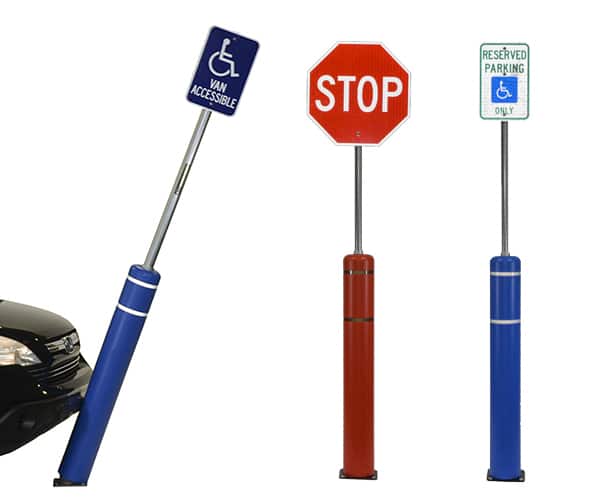 Bollard & Sign Post Combinations​
Holds Regular Sized (Standard) or Large Regulatory Signs (XL)
Deter Vehicle Impact with a Rigid Bollard Appearance
Custom Bollard Colors/Decals Available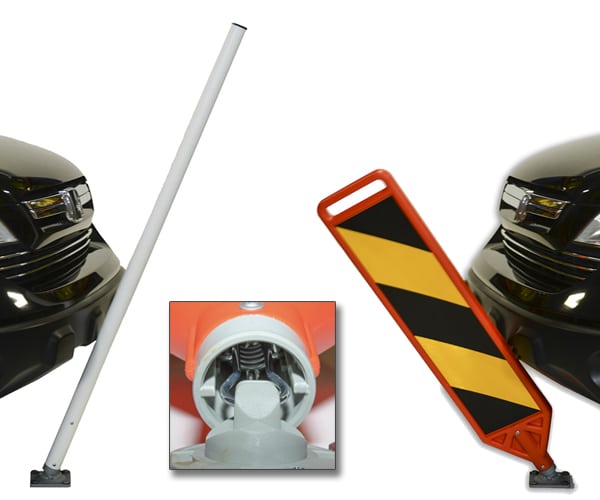 Parking Lot
Safety​
Quick-Deploy, Simple, Cost-Effective Solutions
Turn-and-Lock into Optional Portable Base
Custom Decals Available; Standard Safety Designs In-Stock
Here are just a few of our FlexPost customers…
Kroger – Cleveland, OH
The Avenues Mall – FL
Spokane Valley Mall – Spokane, WA
Quail Springs Mall – OK
King of Prussia Mall –PA
DeVille Developments – Canton, OH
Yorkdale Shopping Centre – Toronto, Ontario
Eglinton Square Shopping Centre – Toronto, Ontario
Concrete bollards in parking lots are illogical and dangerous.  Protect yourself and your customers with an impact resistant system that is safe and cost effective. FlexPost's construction and composition allows the posts to be hit repeatedly without being damaged. No longer worry about replacing sign post after sign post!