FlexPost manufactures parking lot flexible signposts and bollard systems that save governments, municipalities and airports thousands of dollars annually in parking lot repair and maintenance costs. Our products meet ADA height regulations and withstand vehicle impacts by remaining flexible and durable during repeated hits. We also offer custom branding options to include your organization's logo and match your color scheme, and we are capable of supporting large installation programs. 
O'Hare Airport Remains in ADA Compliance by Installing FlexPost
With millions of travelers coming and going every day, it is crucial for airports to have proper parking signage displayed. In recent years, O'Hare Airport has battled with damaged and broken signposts across their various parking lots. The bent signposts were at risk of being out of compliance with the Americans with Disabilities Act (ADA). The broken signage and bollards also presented a safety hazard in areas with heavy traffic activity. 
O'Hare is now using FlexPost products for new parking lot signage and signpost installs. The airport facilities team has been pleased with the durability, increased safety, and ease of install with FlexPost products, stating: "FlexPost products are tough – Chicago tough!"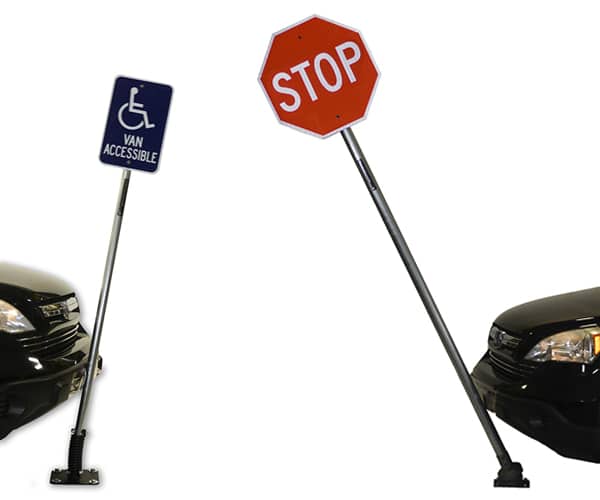 Flexible Sign Posts​
Standard and XL Available
Perfect Break-Fix Solution – ADA Compliant
Installs in 30 Minutes or Less; No Special Tools Required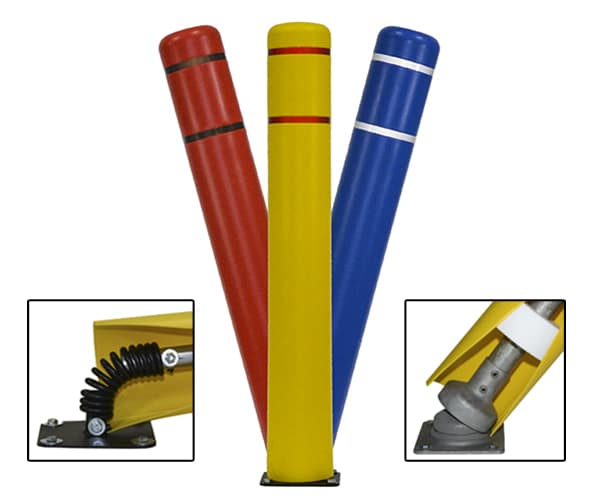 Flexible Bollards
Standard and XL Available
Deter Vehicle Impact with a Rigid Bollard Appearance
Multiple Bollard and Tape Colors – Custom Colors/Decals Available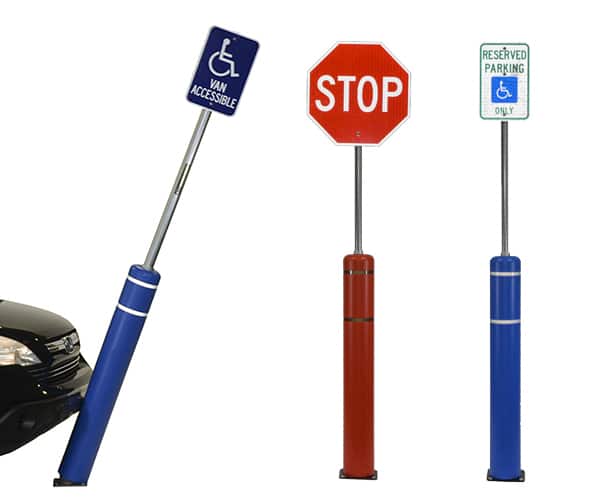 Bollard & Sign Post Combinations​
Holds Regular Sized (Standard) or Large Regulatory Signs (XL)
Deter Vehicle Impact with a Rigid Bollard Appearance
Custom Bollard Colors/Decals Available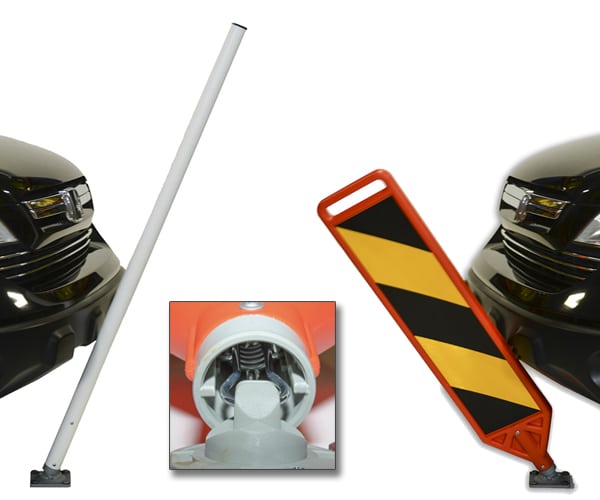 Parking Lot
Safety​
Quick-Deploy, Simple, Cost-Effective Solutions
Turn-and-Lock into Optional Portable Base
Custom Decals Available; Standard Safety Designs In-Stock
Successful FlexPost Customer Installations…
City of Beverly Hills – CA
Denver International Airport – CO
City of Auburn – KY
Los Angeles International Airport – CA
Portland Parks and Recreation – OR
Charlottesville Airport – VA
Hartford Parking Authority – CT
Michigan Department of Transportation – MI
Philadelphia International Airport – PA
Washington Dulles International Airport – VA
Friedman Memorial Airport – ID
City of Chico – CA
City of Rowlett – TX
US Navy
City of Fayetteville – NC
Wildlife Conservation Society – NY
City of Ottumwa – IA
City of Port Townsend – WA
Ketchikan International Airport – AK
Afco Avports – NJ
City of Winooski – VT
Merced County Office of Education – CA
Borough of Bridgeport – PA
City of Henrietta – NY
Town of Lincoln – MA
City of Broomfield – C