Kirkwood Community College
We have dozens of FlexPost signposts on our multiple campuses in eastern Iowa. They are awesome and we intend to continue purchasing the same product when the need arises. We're happy with your product.
Mike Andresen – Director of Grounds Maintenance
Kirkwood Community College

FNC Bank
Our new FlexPost is going to last a very long time. It's made with quality materials. very happy with it. I've installed two other FlexPost signposts in the past and was very pleased with them. Ordering another one for what I needed was a no brainer. You have done a great job helping me with my issue. Loved your quick response and turnaround. I  would most certainly recommend your product to other facilities managers.
Dennis Schmidt – Facilities Manager
FNC Bank


Signage Solutions
FlexPost is a nice company to work with. They have fair prices, and they call me back when they say they will. Every single time they've told me a package would be delivered on X date, it's been delivered on that date or earlier. Once I realized I could buy direct from FlexPost, I did, and I will keep doing so because it is so easy to work with them. I also like that they are willing to say no. If they can't meet my deadline, they tell me. They have a great product and a very responsive team. If you work with FlexPost, you will always know the status of your project. They don't drop the ball.
Amanda Alston – International Project Manager
Signage Solutions
Anaheim, CA

Metro Ontario Inc.
The pandemic accelerated our plans to offer customers with online grocery shopping and our new "Click & Collect" program. Flexpost Inc. Canada made it possible with their impact resistant signpost system for directional customer pickup at our stores.  They are customizable, easy to install and built to last. Their responsiveness to our needs as helped us use their solutions even more extensively in Ontario.
Jason Vaslet – Senior Project Manager, Engineering and Construction Department
Metro Ontario Inc. 
Ontario, Canada

US Naval Hospital, Guantanamo Bay
The posts we installed recently are an absolute perfect solution for our parking areas. We previously had 6 vinyl fence posts w/ 4x4s down the center that were installed many years ago. Not surprisingly, the posts were accidentally struck by vehicles, thus damaging the posts beyond repair and minor damage to vehicles. With your Flexposts installed, we will not have lack of our signage due to damaged posts anymore. Thank you so much for the outstanding product and customer service we have received from all of your staff.
From our Command staff, Directors, and Facility Managers at the US Naval Hospital Guantanamo Bay, Cuba… Thank you very much for all your efforts and support you have provided.
Colin D. Dayton, CPP – Environmental Program Mgr. / Facilities Dept. Head
US Naval Hospital
Guantanamo Bay, Cuba

Maurice's Valu-Mart
The Town of Midland purchased several Flexposts for a municipal parking lot, we found the product very easy to install and they have held up very well. Bob was great to deal with and I would recommend the Flexpost product line in any parking lot to minimize sign and bollard maintenance or replacements. (See photos).
Quinton Kenney – Operations Technician
Town of Midland
Ontario, Canada

The Boeing Company
It has been brought to our attention at the corporate offices in Chicago that we have installed 12 of your Flexpost units at our Chorpus Christi, TX location just prior to Hurricane Ike in 2008. The hurricane had 115 MPH sustained winds in this area and the Flexpost product was standing tall with absolutely no damage, although we did lose the signs that were mounted to your posts. We are confident in the ability of the Flexpost product.
Jacob Morgan – Facilities Engineer
The Boeing Company
Chicago, IL

University of Tennessee Knoxville
We have previously installed the Flexpost products with the asphalt application last summer and those have performed well thus far. The success that we had with last summer's installation is why we decided to invest once again with Flexpost. Please feel free to use us as a reference. I would be happy to convey the results that we have witnessed so far to any potential Flexpost customer.
ADDITION – October 2009
I am glad to hear that Flexpost sales are doing well during a difficult economy. I know the Flexpost has been a great addition for our operation. The Flexpost has helped us to meet ADA requirements in some difficult places where the installation of traditional posts would not work. So far only one Flexpost installed had to be replaced. The reason for failure was not the unit itself but due to vandalism. Overall I am very happy to have found the Flexpost product because it has helped to solve some unique problems that we have faced.
Wayne Shannon – Assistant Director, Parking & Transit Services
University of Tennessee
Knoxville, TN

Denver International Airport
Here at the Denver International Airport, we have installed Flexpost products in various locations through out our parking garages. This flexible sign post design has worked so well that we have ordered additional units and will continue to do so as needed. We are so confident that the FlexPost units will pay for themselves over and over again that we consider this an investment in our facilities, not an expense.
Chuck McRorie – Parking Facilities Manager
Denver International Airport
Denver, CO

Sanford Health
Sanford Health has been replacing damaged sign posts with the Flexpost products for some time now. Moving forward we will be making Flexpost the standard for all new and replacement sign posts throughout our campus. Flexpost has saved us both an incredible amount of time and money. We are thankful to have discoverd the Flexpost products and will gladly recommend them to anyone who are experiencing damage in high traffic parking lots.
Craig Phillips – Parking Director
Sanford Health
Sioux Falls, SD

The Shoppes of Grand Prairie
Flexpost would like to thank Cullinan Properties who have installed FlexPost sign posts in high traffic areas where signage is constantly being damaged and replaced. First impressions are important to Cullinan Properties. Using Flexpost sign posts will maintain your property's original image over time, guaranteed. That's the Flexpost advantage.

Boatwerks Waterfront Restaurant
I want to thank you for providing our new restaurant, Boatwerks Waterfront Restaurant with your flexible sign posts for our handicap parking spaces. The flexpost sign post design made perfect sense to us to eliminate any potential problems from bent sign posts from automobiles. They look great and the installation process was a breeze. We are very pleased with your new and innovative long term sign post solution. We would strongly recommend you to others that are looking for a long term solution to prevent bent sign posts.
Tom Webb – Owner
Boatwerks Waterfront Restaurant
Holland, MI

Geenen DeKock Properties
Flexpost would like to thank GDK Properties for their confidence in our FlexPost systems. with the proven savings in maintenance and replacement costs, Flexpost is sure to save GDK a considerable amount of both time and money.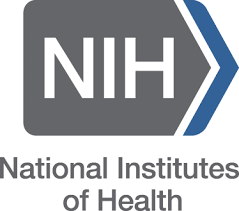 National Institutes of Health
They are great! The National Institute of Health is very satisfied with the look and practicality. And  I appreciate your response time and prompt shipment you really helped in closing out my project.
Rex Milam
Bethesda, MD

Image 360
We came across your FlexPost product and ordered a few of them for one of our Property Management clients that operate an upscale shopping center in Boynton Beach, Florida.   Their tenant (Starbucks) needed a good way to protect and display their customer parking signage and the Flexpost system fit the bill. The installation was quick and painless, and our client could not have been more pleased..the same goes for us.  Thanks for helping us offer a great solution to our clients!
Brian Meister
CEO
Lauderhill, FL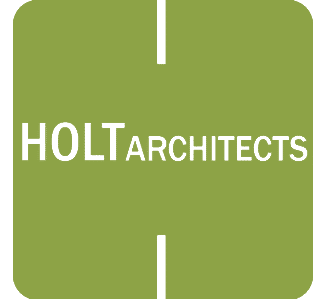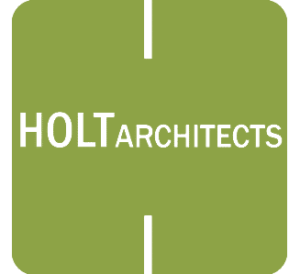 Holt Architects
We continuously had to replace broken/bent parking posts. It was worth the money to go with FlexPosts.
Graham Gillespie
President
Ithaca, NY

University of Connecticut
In summation, we are extremely pleased with the overall look, ease of install, durability and visibility of your posts. The Flexpost-XL have proved to be extremely versatile which is such a necessity in an ever changing and extremely challenging campus full of parking and transportation hurdles. Flexpost, and Dennis, specifically has been extremely helpful along the way and we have never had a problem ordering and receiving our products on time. I would recommend these posts to really any sign company / in house university service that has a need for parking lot control and post/sign damage issues.
Mark Phegley
Facilities Operations
Storrs, CT