People across the nation have taken to heading outdoors as an easy and healthy way to get out of the house, which means there are more pedestrians out there. Whether it's walking in a neighborhood or to a store, at some point in the day, everyone is a pedestrian.
Note: The term "walking" is used as a general term in this article. Pedestrians can actually be defined as any individuals who are walking or running, bicycling, are riding on scooters, skateboards, or skates, or are using a wheelchair, tricycles, or quadricycles. Pedestrian safety is the responsibility of both the pedestrian and the motorists on the road.
This October, NHTSA launched the first National Pedestrian Safety Month with the goal of increasing awareness about pedestrian safety, and reminding drivers and walkers that staying safe is a shared responsibility.
Five Walking Safety Tips from NHTSA for Pedestrians:
Walk on sidewalks whenever they are available. If one isn't available, walk facing traffic and as far from traffic as possible.
Keep alert at all times; don't be distracted by electronic devices that take your eyes (and ears) off the road.
Whenever possible, cross streets at crosswalks or intersections, where drivers expect pedestrians, and look for cars in all directions, including those turning. If neither are available, locate a well-lit area where you have the best view of traffic. Wait for a gap in traffic that allows enough time to cross safely and watch for traffic as you cross.
Be visible at all times. Wear bright clothing during the day, and wear reflective materials or use a flashlight at night. Never assume a driver sees you. Make eye contact with drivers as they approach to make sure you are seen.
Watch for cars entering or exiting driveways, or backing up in parking lots.
Five Driving Safety Tips:
Look out for pedestrians everywhere, at all times. Use extra caution when driving in hard-to-see conditions, such as nighttime or bad weather.
Slow down and be prepared to stop when turning or otherwise entering a crosswalk. And, never pass vehicles stopped at a crosswalk. There may be people crossing that you can't see.
Yield to pedestrians in crosswalks, and stop well back from the crosswalk to give other vehicles an opportunity to see and stop for the crossing pedestrians.
Follow the speed limit, especially around people on the street. Follow slower speed limits in school zones and in neighborhoods where children are present.
Be extra cautious when backing up—pedestrians can move into your path.
Read more about pedestrian safety on the NHTSA website.
FlexPost-SM™ Signpost Products Provide Quick-Deploy Parking Lot and Pedestrian Safety
FlexPost-SM™ products are designed with parking lot and pedestrian safety in mind. This product line focuses on portability with the capability for ultra-quick deployment, taking only minutes to install – with no special tools required. The SM product line is very versatile – perfect for wayfinding or protecting areas with high pedestrian walking traffic. The SM line also performs well in designating temporary parking areas for grocery, restaurant and other types of curbside pickup.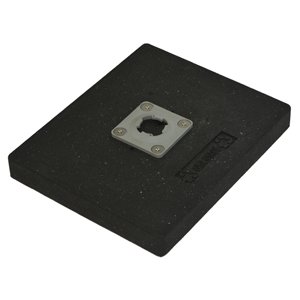 Contact FlexPost® for more information or a quote on our parking lot and pedestrian safety signpost products.