Several of our customers have asked about a ground mounting option for our XL line of products. Meeting our customers' needs is important here at FlexPost®, so we've responded by designing a heavy-duty 25″ ground spike composed of power-coated steel to fit the bill.
This rugged ground mounting option can be retrofitted to any of our existing FlexPost-XL™ or FlexBollard-XL™ products, and is also available as a mounting option on new XL posts and bollards.
Contact us today or shop now. We are looking forward to hearing about your latest parking lot project!
XL Ground Spike Mounting Instructions
Retrofit your FlexPost-XL unit in 6 easy steps!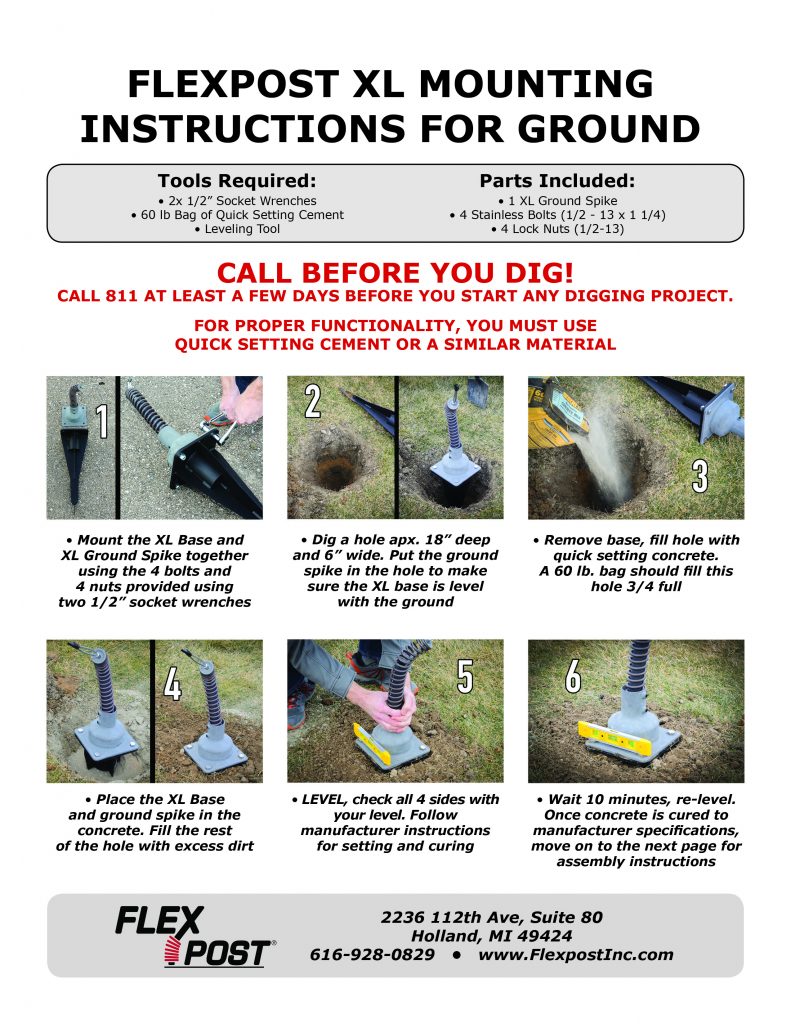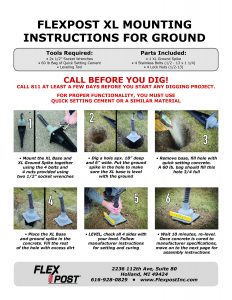 (Click Image to Download)