Debby Garbato from Progressive Grocer has written an editorial piece featuring FlexPost® which discusses how the humble parking lot has become a different kind of retail destination and hub of commerce.
View Page 1 of the article spread.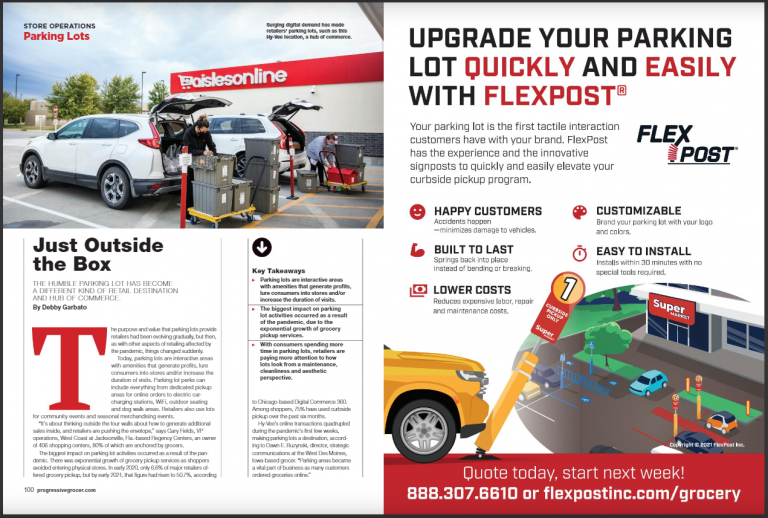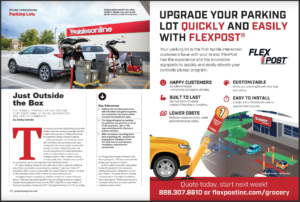 View Page 2 of the article spread.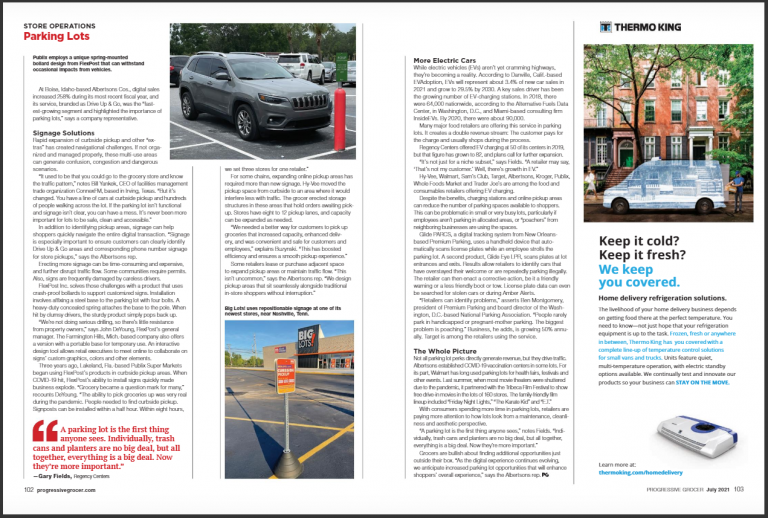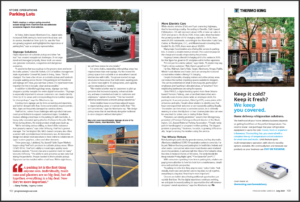 Key Takeaways
Parking lots are interactive areas with amenities that generate profits, lure consumers into stores and/or increase the duration of visits.
The biggest impact on parking lot activities occurred as a result of the pandemic, due to the exponential growth of grocery pickup services.
With consumers spending more time in parking lots, retailers are paying more attention to how lots look from a maintenance, cleanliness and aesthetic perspective.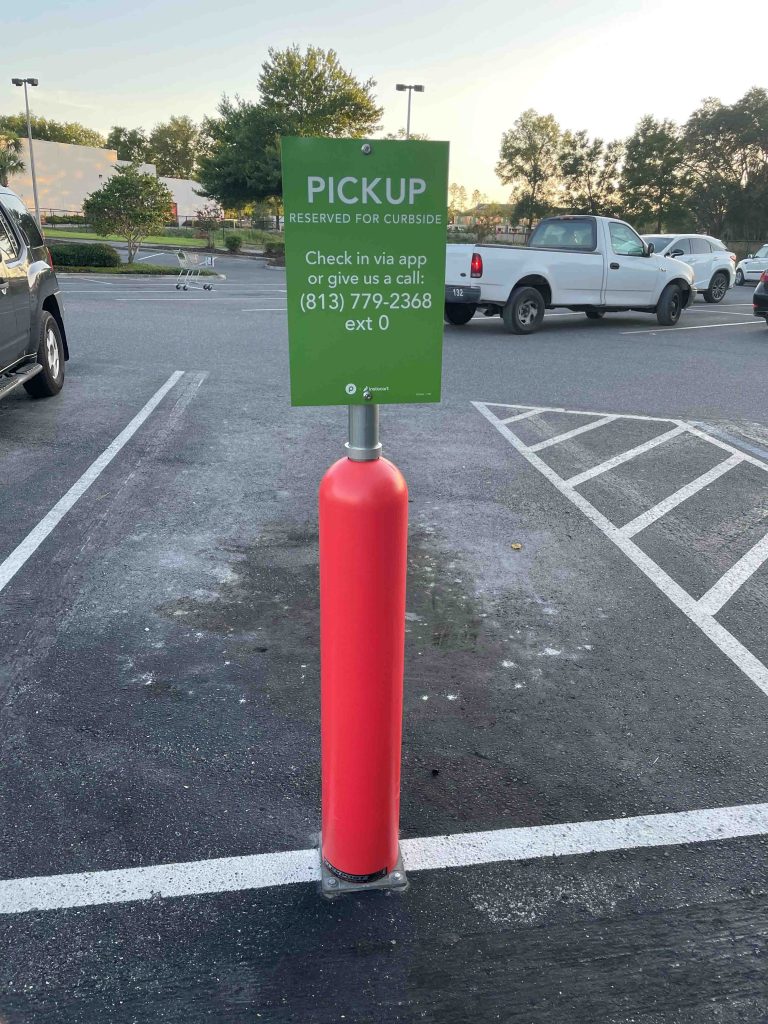 View the digital version of the article on the Progressive Grocer website.
Visit the FlexPost Grocery Retail webpage.
Contact FlexPost today.