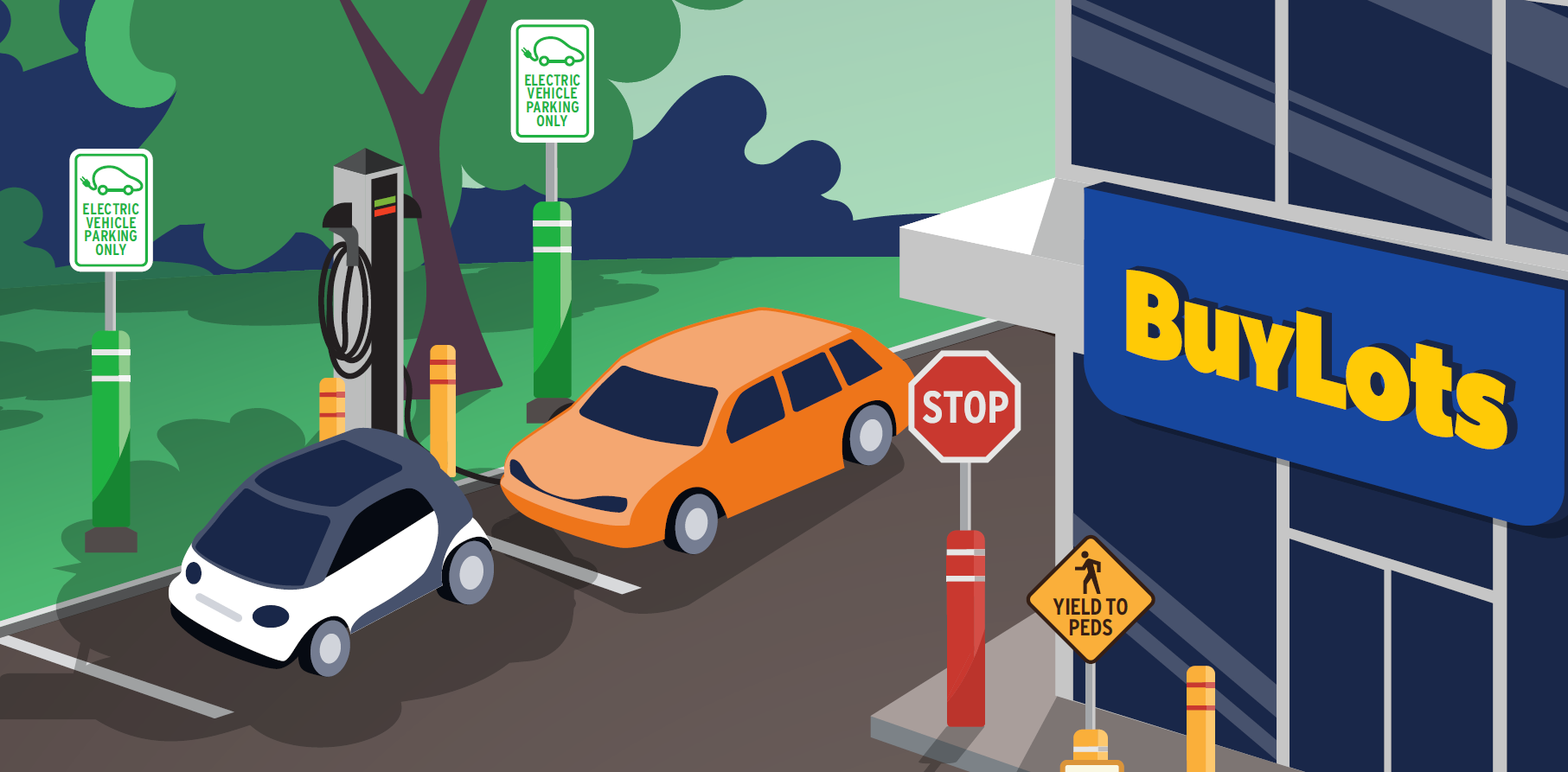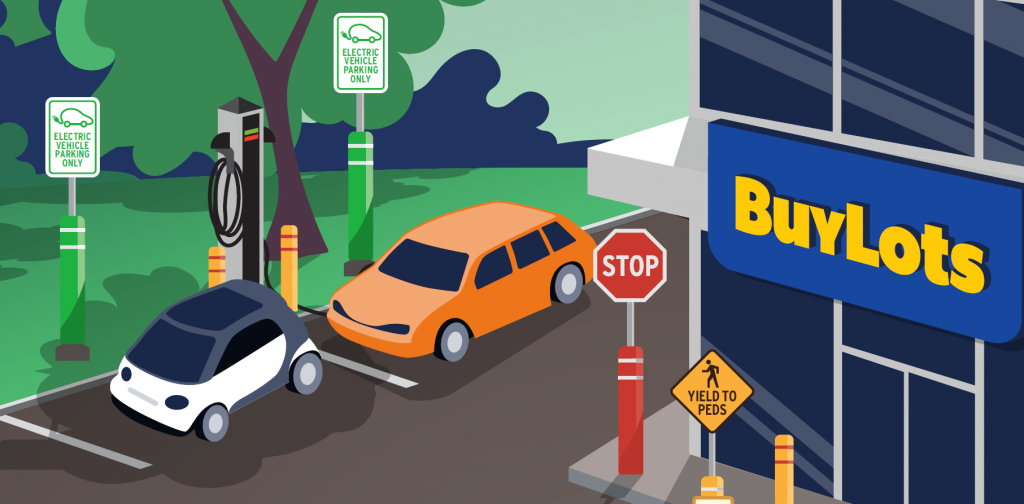 Electric vehicle (EV) charging stations are becoming increasingly prevalent in the parking lots of retail stores, supermarkets, restaurants, office buildings, and other types of facilities.
As electric vehicles become more commonplace, customers are relying on the convenience of parking lot EV charging stations more and more. Installing a charging station provides an opportunity to further differentiate your organization, and maintain a higher degree of relevancy with your customers. 
FlexPost Applications:
EV Parking Space Signage
Mount Charger on a FlexPost
Wayfinding to EV Charging Areas
Branding – Custom Colors
Protection of Charging Unit
Eliminates Damage to Charger and Vehicles
Contact us today or read more on our blog.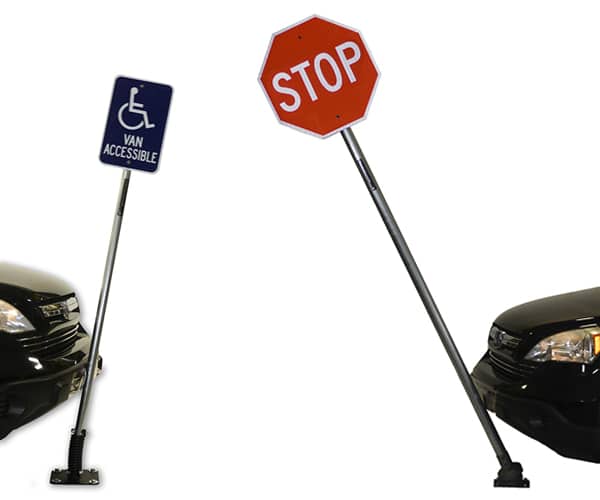 Flexible Sign Posts​
Standard and XL Available
Perfect Break-Fix Solution – ADA Compliant
Installs in 30 Minutes or Less; No Special Tools Required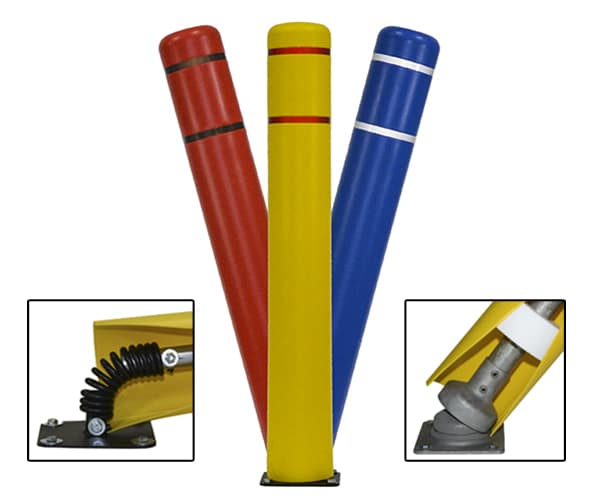 Flexible Bollards
Standard and XL Available
Deter Vehicle Impact with a Rigid Bollard Appearance
Multiple Bollard and Tape Colors – Custom Colors/Decals Available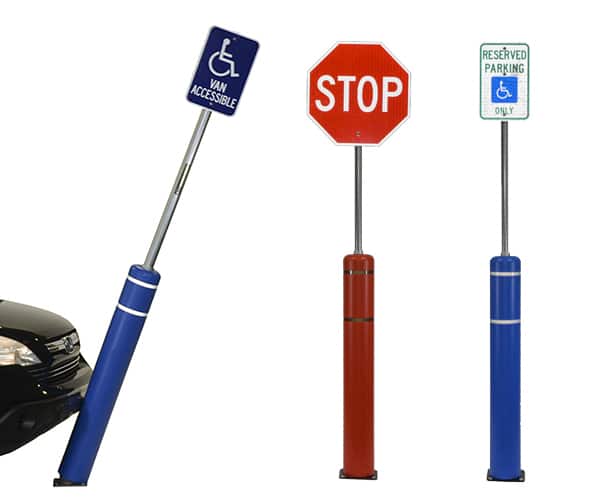 Bollard & Sign Post Combinations​
Holds Regular Sized (Standard) or Large Regulatory Signs (XL)
Deter Vehicle Impact with a Rigid Bollard Appearance
Custom Bollard Colors/Decals Available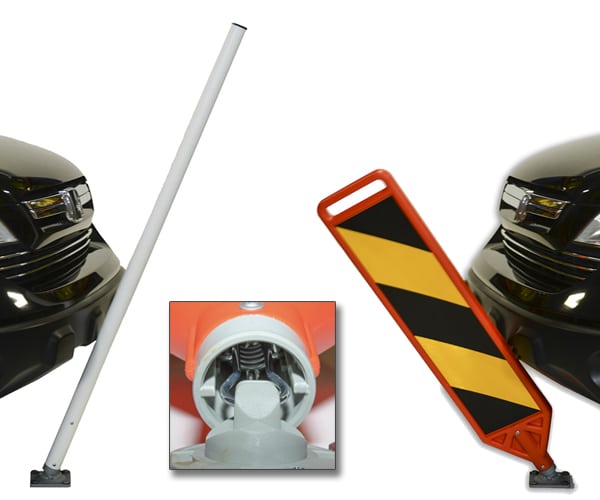 Parking Lot
Safety​
Quick-Deploy, Simple, Cost-Effective Solutions
Turn-and-Lock into Optional Portable Base
Custom Decals Available; Standard Safety Designs In-Stock