Curbside pickup was greatly accelerated by the pandemic, and the word on the street is that it is here to stay. A good number of restaurants and retailers, including supermarkets, began an online pickup program at the onset of the pandemic or shortly thereafter. However, there are still many stores working through the logistics and the myriad of details involved in designing a curbside program.
In an effort to adopt quickly to changes in customer shopping behavior brought on by Covid-19 requirements, many restaurants and retailers went with the "any port in a storm" strategy. This included grabbing a 5-gallon utility bucket or a few tires, some sand or gravel, a 2 x 4″ piece of lumber to use as a signpost, white cardboard for making a sign, and a permanent marker – to quickly designate parking spaces as "curbside pickup only." A step up from this included printing a curbside sign using a computer and desktop printer, and stapling directly to the wooden post.
This strategy was working as a temporary fix, however, issues such as long-term durability and maintaining a store image quickly became evident. Now that curbside pickup has become more of a standard expectation by customers, and online pickup programs have become a proven revenue driver for many restaurants and retail stores, it makes good business sense to adopt a better signage solution.

FlexPost has had the privilege of working alongside several restaurants and retailers, from individually-owned independents to national chains, helping to manage traffic and keep people safe as they prepare for curbside pickup, ADA parking, and other types of reserved parking spaces.
FlexPost manufactures parking lot flexible signposts and bollard systems that save retailers, restaurants, hospitals, universities, airports, and other types of facilities thousands of dollars annually in parking lot repair and maintenance costs – while at the same time improving customers' parking lot experiences.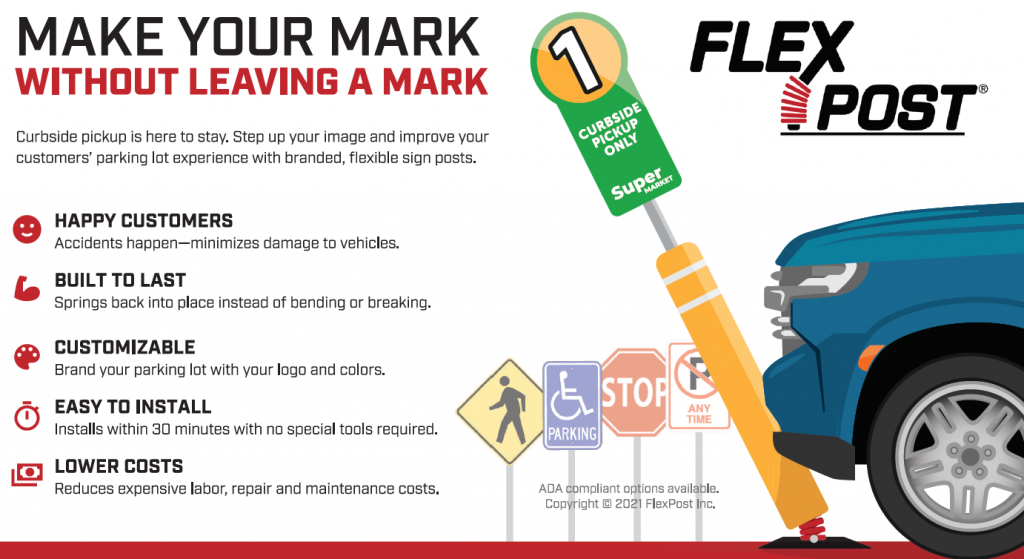 Visit our Grocery Retail industry page.
Read more about the importance of curbside pickup signposts and drive-thru lane delineation for restaurants on our blog.
Visualize your parking lot project with our FlexPost Product Configurator.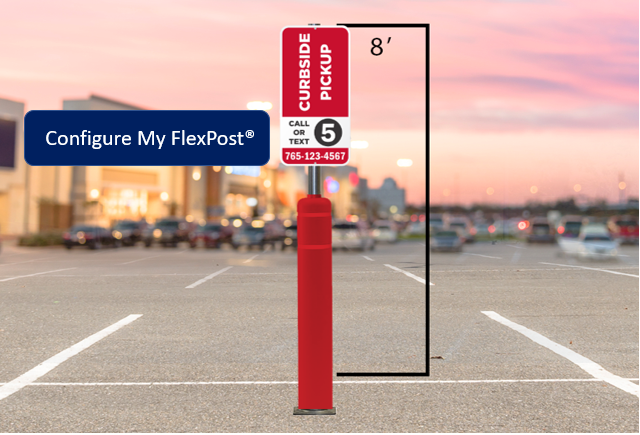 Contact us today to learn more.